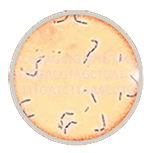 Bacterial Physiology
Prof. T. Urich
READ MORE
The department "Bacterial Physiology" is engaged in a variety of aspects of the biology of microorganisms . For this purpose we develop and apply metagenomic methodologies to study the physiology and interactions of microorganisms directly in their environment, without the need for cultivation.
Current research interests include:
The role of gut microbiota in human and animal health and disease
Microbes in permafrost soil and their role in global greenhouse gas emissions
Metabolic and trophic interactions between soil microorganisms and their consequences for carbon and nitrogen cycling
Methanogenic archaea: physiology and ecology of novel methanogens
Selected Projects
Rumen Methanomassilicoccales as target for methane mitigation: eco-physiology and interactions assessed by integrated meta-omics. UniDocs Project funded by University of Vienna (2014-2017).
Microbial genomes and community gene expression in high arctic terrestrial ecosystems. Norwegian Research Council NFR (2009-2014) PI Mette Svenning, Tromsø (Norway). Co-PI.